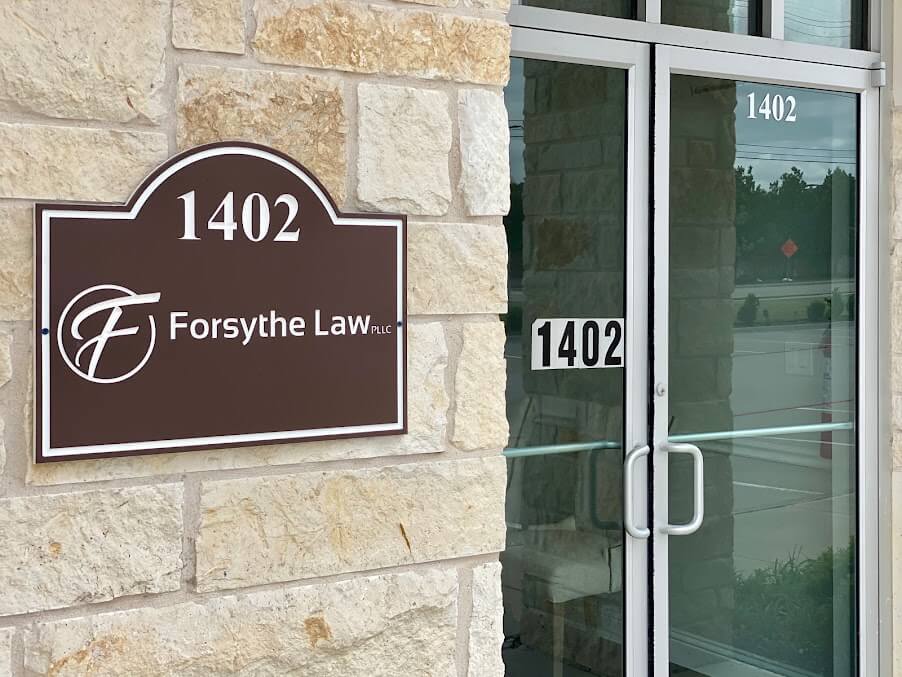 The Forsythe Law Difference
Family Focused & Texan OwnedWe are a different kind of law firm
Contact us
We Prepare
At Forsythe Law, we prepare families to protect their estates, assets, and loved ones. As your family grows and your needs changes, we work with you to ensure your plans are kept up to date.
We Protect
Life happens - and sometimes it is scary. Whether you are dealing with a contested probate, an IRS investigation, or other estate matters, the attorneys at Forsythe Law can show you all of your options and help you protect your family and assets with a plan tailored for you.
We Preserve
You have worked hard for all you have. Forsythe Law is here to help you preserve your assets, help you pass them to heirs, and minimize tax implications along the way.
Have you ever met an attorney? What did you think about that experience? Did they talk a lot? Was the conversation one-sided? We get it. Many lawyers want to tell you all about the great things their firm will do for you, without taking the time to understand your needs and what is important to you and your family.
Here at Forsythe Law, we do things... differently
Our Core Values
We believe customer service, trust, and honesty are most important to our clients.
We value being an exceptional law firm without being uptight and unapproachable.
We value creating long-lasting relationships with our clients.
We believe it is essential to stay true to the heart of our business no matter how large we grow.
We believe in being active members of our community and continued giving back.
If you want a stodgy, know-it all attorney, we probably are not the best fit for you. If you need an advocate, who will explore the worst-case scenarios with your values in mind, to find a strategy that you will value, give us a call. We are standing by to prepare, protect, and preserve your future.
About Our Firm
In 2019, Attorney Robin Forsythe set out to create a modern fee-based practice to help those with tax controversy and estate planning needs. Having witnessed the loss of her father as a young woman, Robin understands the stress and heartbreak that comes with losing a loved one unexpectedly, and the disruption that the probate process can have in a family. The Forsythe Law practice is built upon the understanding that families need advocates that understand the pains that come with dealing with estates, finances, and taxes. Here we build solutions that speak to the individual values of our customers, backed by our years of experience, and served with honesty and respect.
When I tell my friends I'm meeting my attorney, everyone seems to get kinda scared or worried. And I'm like, "nah my attorney is so cool, you have no idea." For real though, Robin is such a great and personable attorney. Highly recommend her!

Dr. Joshua Baek